Why not indulge yourself with our stylish beach towel, perfect for a day out at the beach or for a spot of backyard sunbathing?
Our large beach towel measures 75cm x 150cm and are perfect for sunbathing on the beach or a picnic in the park.
Our towels are made with a soft looped cotton face on one side and a 100% microfiber fast drying polyester on the printed side, providing a stunning and durable image that will not fade. Even in a hot wash.
50% cotton, 50% microfiber polyester
Cotton knit loop
Soft & absorbent
Folded & sewn edges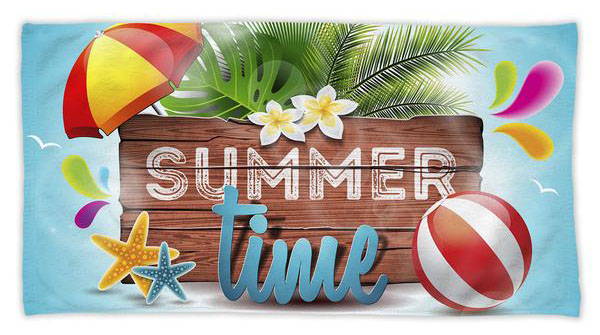 Beach Towel
75cm x 150cm
Price £13.50
Allover Print Beach Towel Template
Landscape Size: 3100 x 1600 pixels

Portrait Size: 1600 x 3100 pixels
Resolution: 200 dpi
Colour Space: RGB
File Type: JPG or PNG
How To Add A Product Using The App
Learn the art of creating personalised products through our comprehensive video tutorial.


Discover the differences between static and personalised products. Explore step-by-step instructions on adding a photo upload section to your products, allowing customers to customise their purchases with favourite images.
Unlock your creativity by incorporating text fields with font and colour selections. Delve into more advanced features like mandatory fields, auto-sized text, and precise alignment for a polished finish and finally push your finished product to your Shopify store. The detailed 20-minute tutorial covers all aspects of creating personalised products.
Personalised Product Set Up Tutorial