Our lightweight sleeves are a must-have for any laptop/tablet owner.
Available in 3 sizes, the sleeves contain a padded zip binding with soft plus interior to prevent your equipment from getting scratched. The outer material is made from a water-resistant and scratch-proof material, to insure both the equipment and sleeve are fully protected.
100% neoprene
Snug fit
Soft inner lining, no scratches
Customisable front, solid black rear
Lightweight and resistant to water & oil.
Top-loading zip enclosure with two sliders
Padded zip binding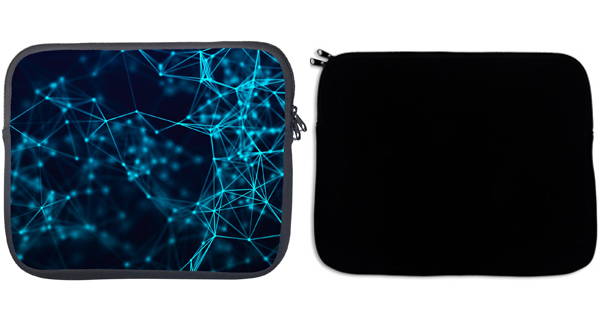 Available in 3 Sizes
Small | 12cm x 22cm | £9.95
Medium | 17cm x 29cm | £10.95
Large | 19cm x 33cm | £11.95
Size: 3055 x 2488 pixels

Resolution: 200 dpi
Colour Space: RGB
File Type: JPG or PNG
How To Add A Product Using The App
Learn the art of creating personalised products through our comprehensive video tutorial.
Discover the differences between static and personalised products. Explore step-by-step instructions, how to add a photo upload section to your products, allowing customers to customise their purchases with favourite images.
Unlock your creativity by incorporating text fields with font and colour selections. Delve into more advanced features like mandatory fields, auto-sized text, and precise alignment for a polished finish and finally pushing your finished product to your Shopify store. The detailed 20-minute tutorial covers all aspects of creating personalised products.
Personalised Product Set Up Tutorial