Protect your dining or coffee table from scratches and marks with our brand-new premium Pictaleather coaster sets. Each set includes four individually decorated coasters, measuring 10cm x 10cm.
Our coasters are stylish and practical; with a black rear and beautifully printed front, these mats will surely add a decorative touch to your table setting.
They are ideal for everyday use or special occasions like Christmas dinner or lunch with friends. Create your own unique set that will match your decor perfectly.
Extremely durable
Superb vibrant print
Size each 10cm x 10cm
0.4cm thick
Wipe clean
Rounded corners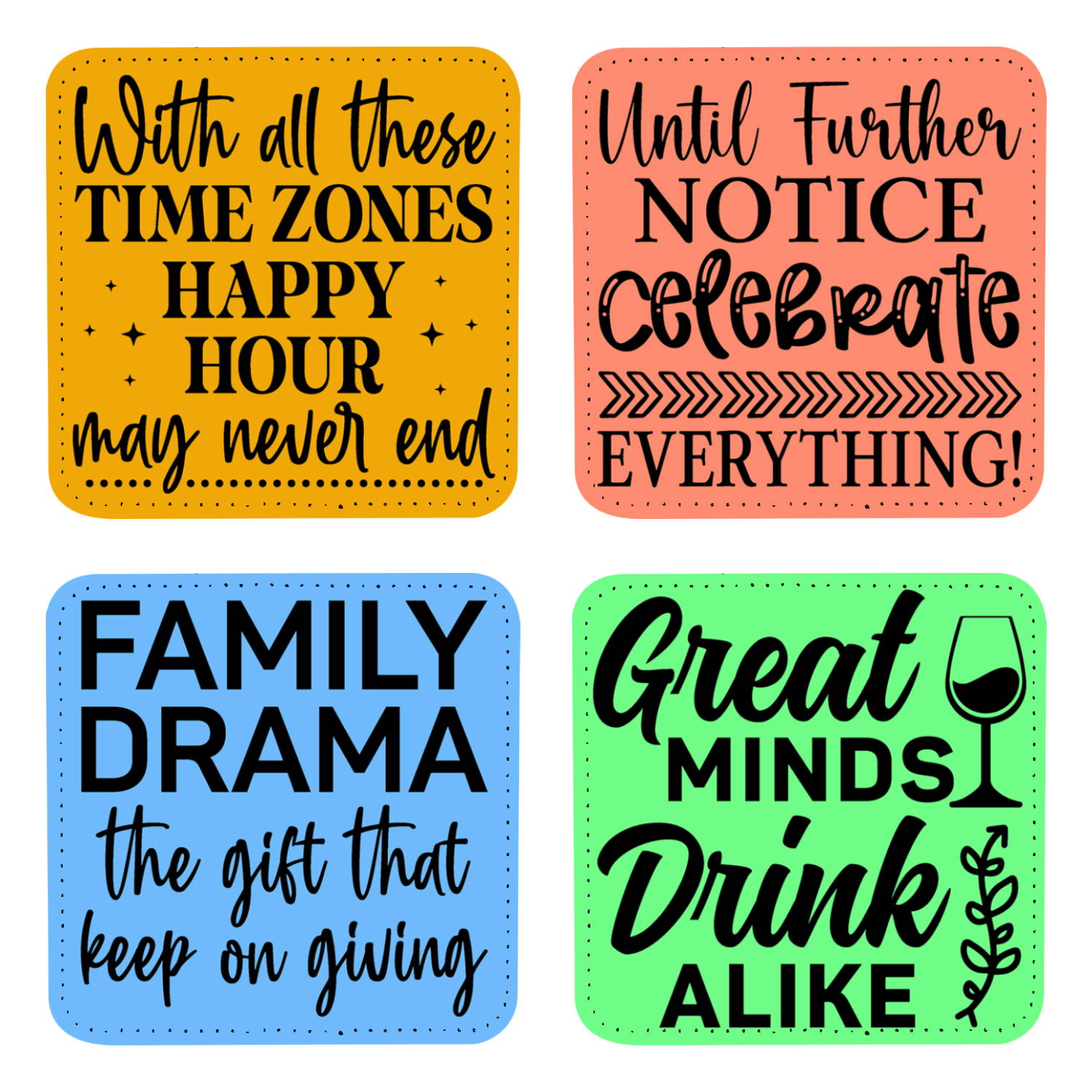 PU Leather Coasters
Set of 4 = Price: £9.95
Singles = Price: $2.95
PU Leather Coaster Template
Size: 835 x 835 pixels

Resolution: 200 dpi
Colour Space: RGB
File Type: JPG or PNG
How To Design For Coasters
How To Add A Product Using The App
Learn the art of creating personalised products through our comprehensive video tutorial.
Discover the differences between static and personalised products. Explore step-by-step instructions on adding a photo upload section to your products, allowing customers to customise their purchases with favourite images.
Unlock your creativity by incorporating text fields with font and colour selections. Delve into more advanced features like mandatory fields, auto-sized text, and precise alignment for a polished finish and finally push your finished product to your Shopify store. The detailed 20-minute tutorial covers all aspects of creating personalised products.
Personalised Product Set Up Tutorial