Transform your living space with our exquisite 11cm square ceramic photo art tiles, designed to bring a touch of elegance and personalization to your home. Our tiles are more than just a piece of decor; it's a memory captured in stunning clarity.
Crafted with meticulous attention to detail with exquisite clarity, our art tiles will elevate your living space and turn your walls into a gallery of treasured moments.
Whether you're commemorating a special event, reliving cherished memories, or simply adding a personal touch to your home, tile art is the perfect choice.
• 11cm x 11cm (4.25" x 4.25")
• Cork Backing
• Hanger
• Ships in a gift box
• Available with or without hanger & backing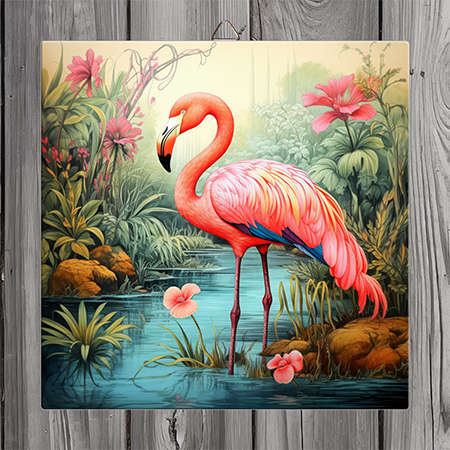 Tile With Hanger £5.45
Tile Without Hanger £4.45
Size: 874 x 874 pixels

11cm x 11cm
4.25" x 4.25"
Min Resolution: 200 dpi
Colour Space: RGB
File Type: JPG or PNG
How To Design For Tile Art
How To Add A Product Using The App
Learn the art of creating personalised products through our comprehensive video tutorial.
Discover the differences between static and personalised products. Explore step-by-step instructions on adding a photo upload section to your products, allowing customers to customise their purchases with favourite images.
Unlock your creativity by incorporating text fields with font and colour selections. Delve into more advanced features like mandatory fields, auto-sized text, and precise alignment for a polished finish and finally push your finished product to your Shopify store. The detailed 20-minute tutorial covers all aspects of creating personalised products.
Personalized Product Set Up Tutorial