18oz (500ml) Slim Water Drinking Bottle
Our stainless steel 18oz (500ml) Slim Neck Bottles are white with a silver base and lid.
Enhance your beverage experience with this stainless-steel thermos, great for sports, leisure, and the office.
It has double-walled construction so hot drinks stay hotter longer and the cold
drinks stay colder longer.
Double walled, stainless-steel thermos, with screw on cap
Hand-wash recommended
Height: 25cm
Diameter: 7.5cm
Weight: 310g
Capacity: 18oz (500ml)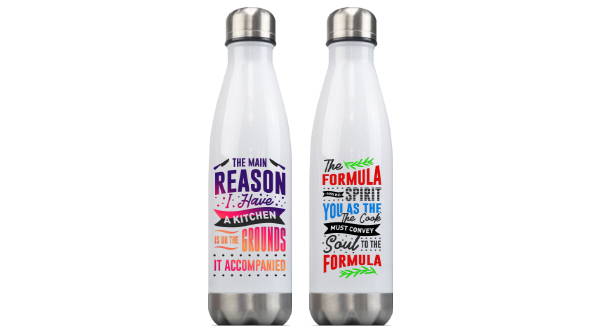 White bottle with silver lid and bottom

Price £9.95
18oz (500ml) Bottle Template
Size: 1322 x 761 pixels

Resolution: 200 dpi
Colour Space: RGB
File Type: JPG or PNG
How To Add A Product Using The App
Learn the art of creating personalised products through our comprehensive video tutorial.
Discover the differences between static and personalised products. Explore step-by-step instructions, how to add a photo upload section to your products, allowing customers to customise their purchases with favourite images.
Unlock your creativity by incorporating text fields with font and colour selections. Delve into more advanced features like mandatory fields, auto-sized text, and precise alignment for a polished finish and finally pushing your finished product to your Shopify store. The detailed 20-minute tutorial covers all aspects of creating personalised products.
Personalised Product Set Up Tutorial