Relish the timeless trio of sweets – the contrasting tart and smooth Rhubarb & Custard, the fruity and chewy Wine Gums, and the delightful sugar-dusted Jelly Babies. Each confectionery masterpiece harks back to cherished memories, all lovingly presented in our personalized keepsake tins.
Perfect for a myriad of occasions – birthdays, holidays, anniversaries, graduations, or just because – these retro treasures transport you to treasured moments past.


You can create a vast array of tin designs to tempt your customers. There's a perfect match for every event, making each gift not only a taste sensation but a visual delight. Make your mark with a gift that speaks volumes.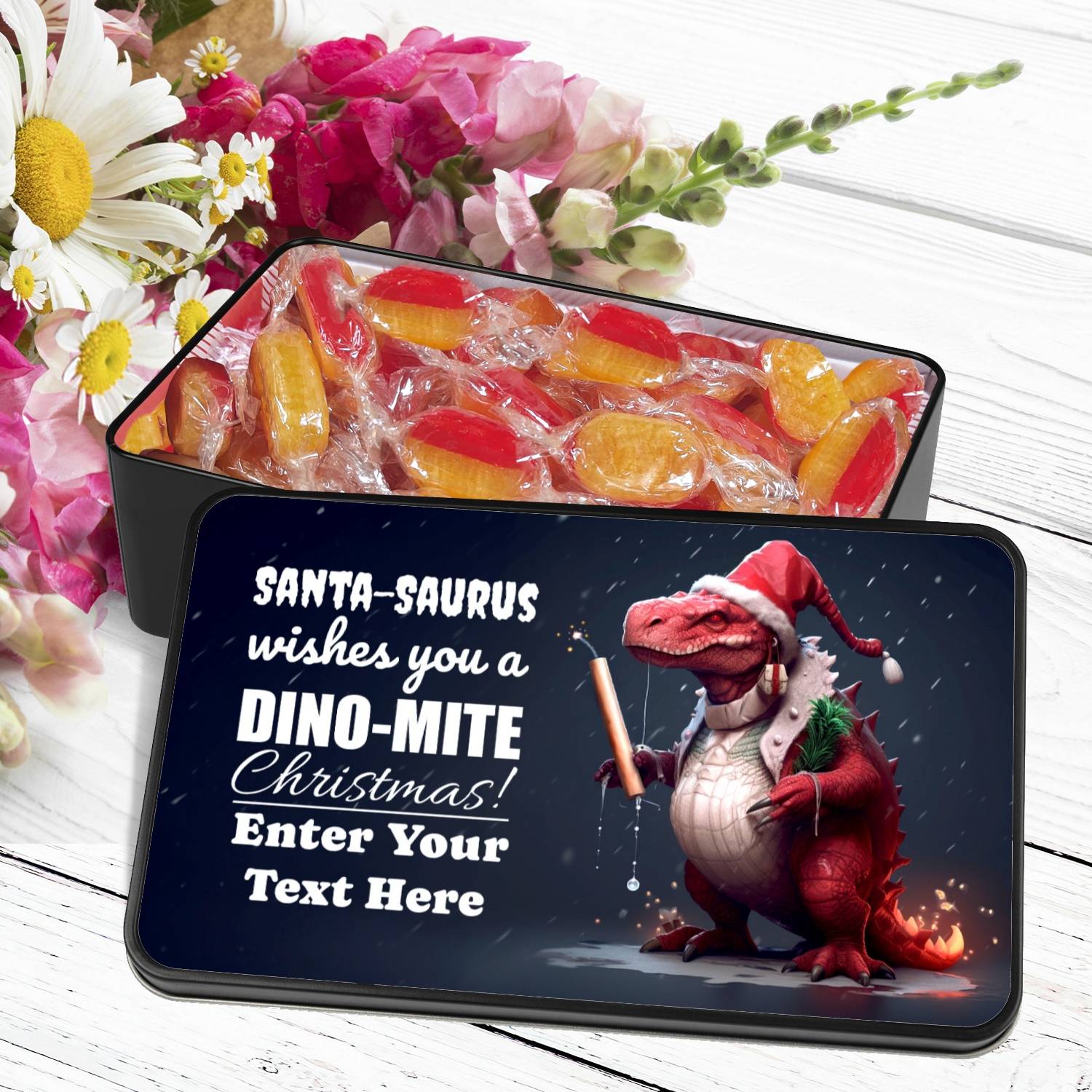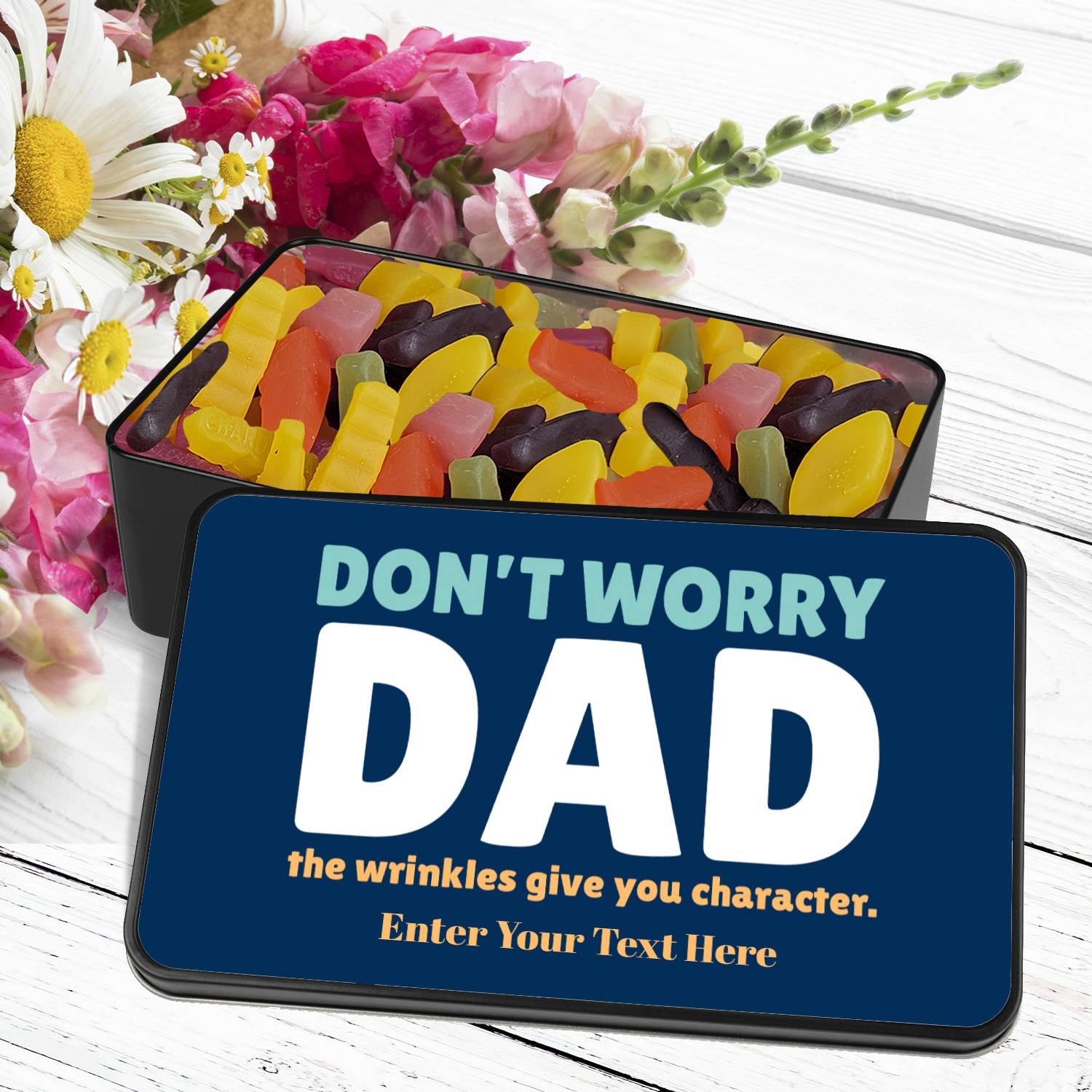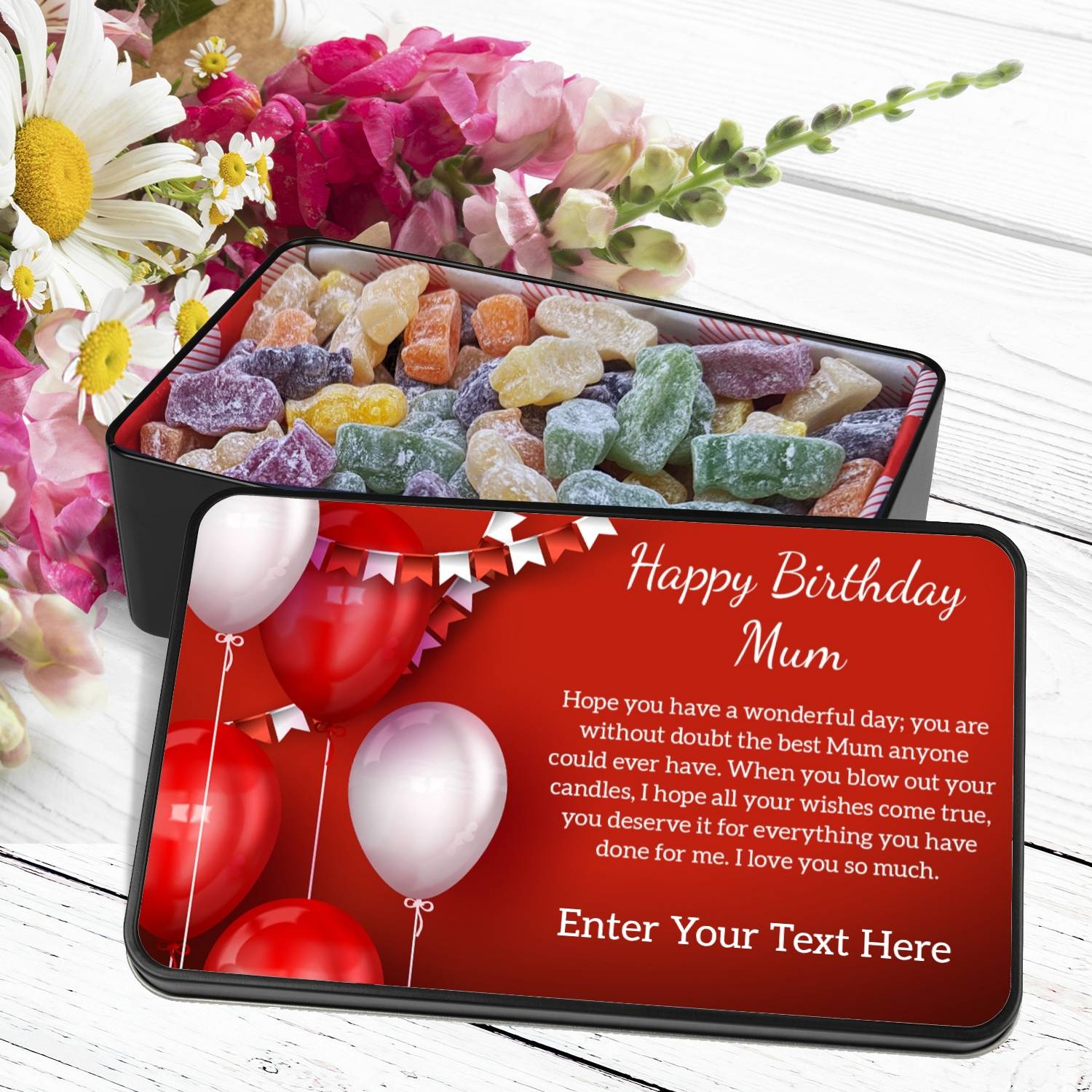 Size: 1422 x 871 pixels

181mm x 111mm
7.1" x 4.3"
Resolution: 200 dpi
Colour Space: RGB
File Type: JPG or PNG
How To Add A Product Using The App
Learn the art of creating personalised products through our comprehensive video tutorial.


Discover the differences between static and personalised products. Explore step-by-step instructions on adding a photo upload section to your products, allowing customers to customise their purchases with favourite images.
Unlock your creativity by incorporating text fields with font and colour selections. Delve into more advanced features like mandatory fields, auto-sized text, and precise alignment for a polished finish and finally push your finished product to your Shopify store. The detailed 20-minute tutorial covers all aspects of creating personalised products.
Personalised Product Set Up Tutorial